MFAH Acquires Jim Naughten Photograph
We are delighted to announce that the Museum of Fine Arts, Houston, has acquired Herero Woman in Blue Dress, by the British photographer Jim Naughten. The acquisition was made possible through the museum's Photo Forum Patron Group.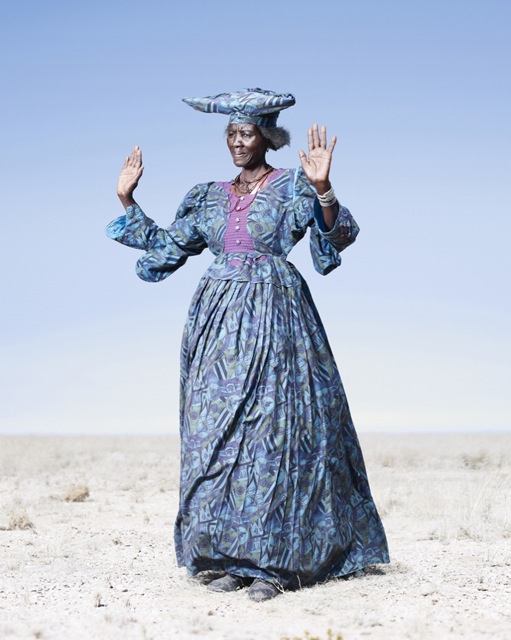 Herero Woman in Blue Dress, 2012 © Jim Naughten
The photograph forms part of the Hereros series, which was exhibited at the gallery as a solo exhibition in March–April, 2013 and showcased at the 2013 AIPAD Photo Show. The exhibition was accompanied by the release of the photobook Conflict and Costume (Merrell, 2013); Naughten's second monograph.
A selection of the series can be viewed online here, with the portraits available as follows:
24" x 20", Edition of 10 + 2 APs
50" x 41", Edition of 3 + 2 APs