We started working with US artist, Frederic Weber, after featuring one of his photographs in our interview with W.M. Hunt for At Length last year. Weber has been an actively producing artist for several years, with a number of collections holding his work. These include such renowned institutions as the Whitney Museum of American Art, the George Eastman House and Museum of Fine Arts Houston.
You'll find Weber's work in the gallery Print Room. Our inventory is made up of his two most recent bodies of work; Domestic Views and Gravitas.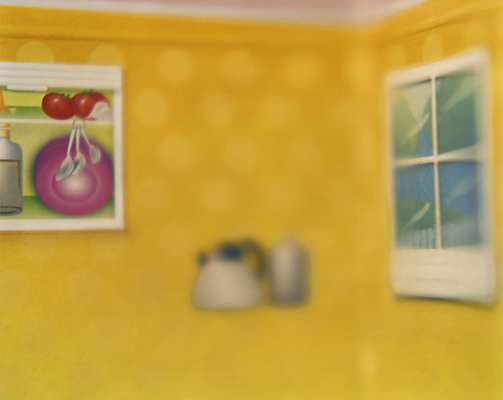 After Magritte, 2012 from Domestic View series ©Frederic Weber
Memento Vivere, 2012 from Gravitas series ©Frederic Weber
In
Domestic Views
, he uses the tropes of the still life to explore the joys and terrors of growing up, while
Gravitas
is a meditation on the transition from midlife into old age. Weber photographs with color negative film—highlighting the importance of light, chemistry and film emulsion to his practice. The resulting pigment prints are exquisitely color-rich.
Both of these thoughtful and provocative series can be viewed
here
and are available as follows:
16" x 20", Edition of 10
30" x 40", Edition of 7
40" x 50", Edition of 3