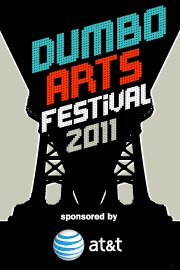 Each year in the Fall, our neighborhood becomes a frenzy of activity, when the DUMBO Arts Festival presents a broad selection of local, national and international art amid the breathtaking backdrop of the Brooklyn Bridge and the Manhattan skyline.
Attracting circa 200,000 visitors over 3 days, the festival features 500 artists from a variety of disciplines, 100 studios, 50 galleries and stages and 100 programming partners. The festival is upon us; opening tomorrow.
Friday: 6pm—9pm
Saturday: 12pm—8pm
Sunday: 12pm—6pm
As with previous years, Klompching Gallery will be open throughout the festival. We look forward to seeing you over the course of this weekend and please consider us for the AT&T Audience Award.