We are delighted to make available, a new body of work by
Odette England
. If this work is of interested to collectors, we urge a prompt purchase. There are a total of just twelve photographs in the series, available in just one limited edition of 1
+ 1 AP, with the artist proof retained by the artist.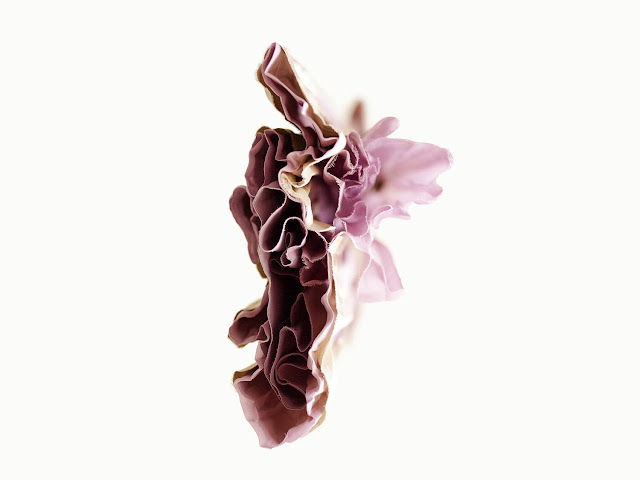 Ruffled (2014-2015) © Odette England
With Remarks About My Body, Odette England explores the notion that 'we are what we wear', and the psychology of dress. The photographs reference the changes the artist experienced in her body—and with wider priorities—through motherhood.
Tight (left) and Apex (right) © Odette England
"Clothing affects perception, and putting on different clothes can dramatically change mood", says England. "The negative space is just that—the space of my body now, variants in skin tone and texture. In some ways I was what I wore but am no longer. My body has become more flesh-like and abstract and there are things, physical and emotional, that no longer fit".
Remarks About My Body is informed by the research of Professors Hajo Adam and Adam Galinsky, whose paper 'Enclothed Cognition', discusses the systematic influence that clothes have on the wearer's psychological processes [used with kind permission].
Remarks About My Body is available as follows:
Size: 15" x 20" image | 17" x 22" sheet
Edition: 1 + 1AP
Medium: Archival Pigment Print
Signed, titled, numbered and dated on verso
Current Retail Value: $3,000 USD
To obtain a PDF Catalogue of the complete series, please
EMAIL
the gallery,
or contact Debra Klomp Ching on +1 212 796 2070.
View 'Remarks About My Body' on the gallery
ARTSY
profile.